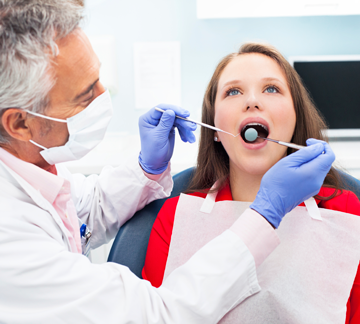 HYGIENE AND PROPHILAXIS LINE
A good hygiene and preventive dentistry helps to maintain a healthy mouth and to avoid problems dental-gum (gingivitis, paradontiti, halitosis) and tooth decay.
In addition to a proper hygiene and food habit, inspection and treatment to be performed at the dentist, are provided to the patient also products for home maintenance of hygiene of the entire oral cavity.
For the control of bacterial plaque, a mouthwash chlorhexidine 0.2%, with analgesic and anti-inflammatory that soothes the discomfort caused by mouth ulcers and oral mucositis widespread
For an antibacterial activity, an analgesic and anti-inflammatory line with chlorhexidine and myrrh extract that can be used both in home therapy that by dentist (mouthwash, spray and gel).
Against dentinal 'hypersensitivity' some desensitizing professional and home products (solution in single-dose, topical gel and toothpaste).